Maria Brunner & Family
"Griaß enk" *
Hello and welcome to the Tiefenbrunner1810. My name is Markus Obermoser and I have the pleasure to welcome you as your host at the Tiefenbrunner. With origins going back more than 200 years, I am particularly proud and delighted to welcome our guests. Hospitality is our passion and I have the honor to run the Tiefenbrunner 1810 in ninth generation.
Growing up in the mountains brought a deep connection to nature and offers vitality and joy of life. It reflects in the way I'm running my way of life and the hotel.
My mother Maria Brunner-Mitterer and her husband Helmut will still be around for a chat or to give you some advise on hiking, cycling and skiing tours away from tourist tracks.
My brother Helmuth is ready to help with medical advice and is currently head of our covid-19 testing offers.
My sister Theresa, a famous interior designer currently works from her head office in London. She left her traces and paying attention to details in our restaurant Goldenen Gams and the hotel restaurant.
A special "Thank you" is to be said to our staff, many of whom are working in the hotel for years. They will try to anticipate every wish and arel welcome to serve you with a smile on their faces! If ever the attempt of reading your wishes form the eyes please don't hesitate to let us know your wishes and desires.
Enjoy your holiday – your leisure time – and spoil yourself with peace, relaxation and comfort.
Looking very much forward to welcome you to the Tiefenbrunner 1810 very soon.
Yours Markus Obermoser
* Griaß enk (the way we great a group of people in the Tyrol)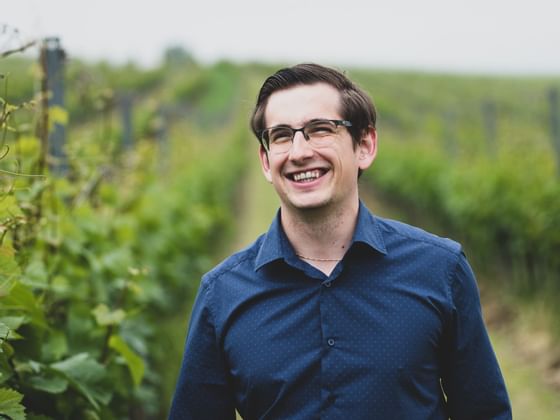 Franziska & her reception Team
"The first impression counts"
Our new reception manager, who has already worked as a receptionist for 5 years and her reception team are keen to assist you from the first contact on until the end of your stay that you might wish it never ended.
Within the years they collected a lot of knowledge exploring the hiking path, the skiing area, cross-country ski-run, places to visit with or without children, guided excursions, events in Kitzbühel and the best places to have lunch or dinner.
If we can be of any assistance for you, just get in touch with us under +43 5356 66680
See you in Kitzbühel
Lukas & his team at the Hotel Restaurant
"Service is our Success"
Lukas and his team are already on the move in the early morning – just like hard-working bees – in order to provide you with breakfast in time. Coffee, tea or hot chocolate are served as fast as the breakfast buffet is filled up. In any case late risers will get the same choice from the buffet like early birds.
Immediately after breakfast, they are cleaning and covering tables to be ready to serve you our gourmet evening meal after a joyful day.
A smile on their lips, a few nice words and the one or another tip for the day may not miss of course.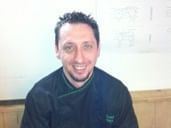 Daniel & his team of excellent cooks
"Cooking and creating culinary delights is our passion"
Daniel Moser is part of the team for more than 20 years and started as a trainee. After some years abroad he is Chef de Cuisine for many years now.
Besides national and international specialties, we are trying to use regional and seasonal products of high quality.
Satisfied customers are our engines to keep on creating tasteful dishes in a new style.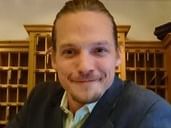 Markus & his service staff in our restaurants
"Exceeding your expectations is our goal"
No matter if it is for and early morning tea or coffee, for a light lunch or a snack in between or an excellent dinner in a lovely atmosphere.
Markus, the owners son is leading the team and is ready to give advice on specialties and matching wines.
No matter if you're looking for a dinner for two, a nice meal with families or friends and even for group events and weddings the team of the Goldene Gams and Rosshimmel will find the best location for your party.
With a smile on their faces and a nice decoration they'll make your visit special.
We're looking forward to your visit - the Team of the Goldene Gams and Rosshimmel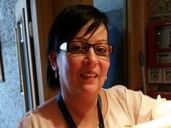 Henriett & her housekeeping Team
"Like modern elves everything's kept shiny and clean"
Henriett, who used to work in housekeeping some years ago is now back as the housekeeping manager.
Her team is doing a great job to keep everything clean and is ready to provide everything from bathrobes, slippers, towels, bedlinen, toppings on harder mattresses, shower mats and anything else you might need. Nothing is too much trouble for them.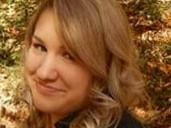 Daniela's Beauty no 3 Spa Center
"True beauty comes from us"
Silvia is running the Tiefenbrunner for 11 years now and she's delighted to pamper you with a relaxing massage or a refreshing beauty treatment. High quality products of Maria Galland are doing their part to support my work.
Jobs
Working in the Heart of Kitzbühel!
Your German language skills are on communication level and you would like to be part of our well-educated and experienced team?
Then send us your CV and we'll get in touch with you.
From the upcoming summer winter season on we are employing
Sous chef
chef
young chef
We are offering the following positions as trainees:
Trainees in service and kitchen